Dow 5,000-Big One Starts in 2017-Charles Nenner
On June 5, 2016
In Politics
130 Comments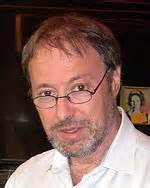 By Greg Hunter's USAWatchdog.com (Early Sunday release)
Charles Nenner, renowned financial and geopolitical analyst, says a major top in the stock market has been made, and it's downhill from here. Nenner explains, "I still think big up moves should be used to sell equities.  We are going slowly to a major sell-off.  I still look for Dow Jones 5,000.  I think the second half of 2016 is going to be a bad situation for stocks, but it's not going to be the big one.  The big one will start the third quarter of 2017 ending in 2020 or 2021.
On interest rates, Nenner says, "According to the numbers the Fed looks at, the Fed should hike two times. On the long term picture, I think we are going to be in trouble.  The rate hikes come in September and December.  June will be too early. . . .  I think the market will turn down before that.  After the summer, the whole second part of the year will not be good."
On the U.S. dollar, Nenner contends, "I think the dollar will still stay strong. There is no extreme in the dollar.  Interest rates are going up in the United States and down in Europe.  Why would you not keep dollars?  The U.S. economy is still better than the European economy.  I am not sure why people think the dollar could crash. . . . If the dollar is strong, that is even worse for the profits of the companies.  If the dollar continues up, it is almost certain the stock market is coming down."
On gold, Nenner says, "I think we have seen most of the upside for gold at the moment. We have a short term downside target of $1,187 (per ounce).  If it hold there, we could see one more rally.  If the Fed hikes interest rates, I don't see gold going very far."
On war, Nenner says, "We are still looking over all for the big one. I still think it's going to involve China and maybe Korea.  It will be in that neighborhood.  I think the rest (meaning the Middle East and Eastern Europe) is going to stay under control."
Join Greg Hunter as he goes One-on-One with analyst Charles Nenner of the Charles Nenner Research Center.
(There is much more in the video interview.)
After the Interview:
Nenner says the first domino to fall in the U.S. will be the stock market. After that, the bond market will get into trouble and sell off.  He also says "the big one is for sure coming but just not this year."  You can follow Mr. Nenner on CharlesNenner.com.  There is free information and podcasts on the home page of the site.  If you want to get a free trial subscription of his work click here.