Murderers & Thieves Sold Out America – Gerald Celente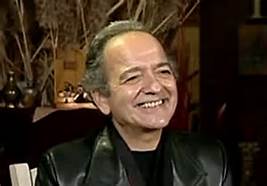 By Greg Hunter's USAWatchdog.com (Early Sunday Release)
Renowned trends researcher Gerald Celente says the trade war President Trump is starting against China must be fought for America to survive. Celente explains, "We have lost 3.5 million jobs (to China).  Some 70,000 manufacturing plants have closed.  Why would anybody be fighting Trump to do a reversal of us being in a merchandise trade deficit of $365 billion?  Tell me any two people that would do business with each other and one side takes a huge loss and keeps taking it. . . . So, why would people argue and fight and bring down the markets because Trump wants to bring back jobs and readjust a trade deficit that, by any standard, is destroying the nation?" Who's to blame for the lopsided trade deficits destroying the middle class of America? Look no further than the politicians and corporations buying them off.  Celente charges, "They sold us out.  The European companies and the American companies sold us out, and the people fighting Trump are also the big retailers because they've got their slave labor making their stuff over there.  They bring it back here and mark up the price, and they make more money.  If they have to pay our people to do that work, they have to pay them a living wage and they can't make enough profit.  That's who is fighting us. . . . You go back to our top trend in 2017, and it was China was going to be the leader in AI (artificial intelligence) now and beyond, and that is exactly what happened.  All the corporations have sold us out. . . .The murderers and the thieves sold out America."
Celente thinks the odds are there will not be a financial crash in 2018 "because they are repatriating all that dough from overseas at a very low tax rate and because of the tax cuts from 35% to 21%. These are the facts.  In the first three months of this year, there have been more stock buybacks and mergers and acquisitions activity than ever before in this short period of time because of all that cheap money going back into the corporations.  That's what's keeping the markets up."
Just because the stock market is near all-time highs doesn't mean there is no risk from a black swan. Celente says, "I want to tell everyone what our major signal that we are watching closely that is going to determine where the markets are going.  It's the signal.  It's a signal that you will know whether to bail out or stay in, and that's gold prices.  With all of this volatility going on, gold prices have not moved much.  They are still stuck in the $1,300 to $1,350 (per ounce) range.  Even on Friday, with all the volatility, gold only moved up a couple of bucks.  That is the indicator to watch, and here is our forecast.  Gold has to break above $1,385 per ounce.  It has been unable to get near there. . . . The next big number will be $1,450.  When it solidifies over that, we forecast a jump to the $2,000 range.  Gold is the ultimate safe haven asset.  It has not been acting like that during this market shift."
On the recent poll where 77% of people thought the MSM was putting out so-called "Fake News," Celente says, "It's not only "Fake News, it's junk news, and that is why people are tuning out." Expect the trend to continue.
Join Greg Hunter as he goes One-on-One with Gerald Celente, Publisher of "The Trends Journal."
(To Donate to USAWatchdog.com Click Here)
After the Interview:
There is some free information at TrendsResearch.com and much more information and detailed monthly research if you subscribe. Click here to subscribe to The Trends Journal.