Strong Dollar is Black Swan-Rick Ackerman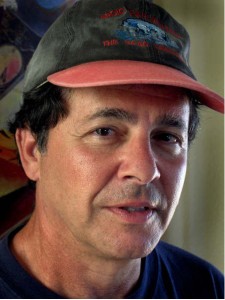 By Greg Hunter's USAWatchdog.com 
Trader/analyst Rick Ackerman says forget about the demise of the U.S. dollar anytime soon, Ackerman contends, "I have been totally bullish on the dollar for years, and it looks like clear sailing to me.  The dollar is certainly responding to what I would call economic fundamentals, even though bonds have been on this odd holding pattern for a while based on a wishy-washy Fed.  I see nothing but a strong dollar because if you look at the global derivative market, it implies a dollar long and a dollar short position. . . . The side that has to pay back in dollars is effectively short it.  So, we have this monstrous derivatives market, and some experts put it at a quadrillion and a half dollars, and it represents a huge short position on the dollar, and the squeeze is starting to happen now."
So, will there be a point when the dollar will be knocked down in value?  Ackerman says, "The Fed can monkey around with the little stuff, but when you talk about a quadrillion dollar market ($1,000 trillion), it's much bigger than all of the central banks put together.  It's a real humpty dumpty situation, and all the king's men couldn't begin to address strength in the dollar.  It's just going to happen."
Ackerman says, "The strong dollar is the black swan."  Ackerman explains, "It's the one thing that can't be controlled, and it's there in front of our faces, and you can see why foreign investors want to put their money in dollar denominated assets. . . .When you take a couple of steps back, you can see the extent of mal investment in this world.  The only European country that is paying higher interest than the U.S. is Greece.  You go to Spain and Portugal, and they are borrowing for practically nothing.  When you consider the risk there, you have to conclude investors have lost their minds.  Money has been so easy for so long that we neglect to consider there is not reward for putting your money out there for 10 years in some European bond."
Is the Fed ever going to raise interest rates?  Ackerman contends, "Multinationals got hurt pretty bad on their earnings in the fourth quarter; and yet, all throughout the first quarter, the Fed was talking about tightening.  It's bull, they're not going to tighten.  I keep putting it out there.  When will the Fed tighten?  The answer is never.  I know, realistically, there will be some tightening, but it will be done by the market and not by the Fed. . . . They can't possibly tighten with the strong dollar."
So, what could put an end to the party that has been going on since the last crash?  Ackerman says, "The obvious thing is the stock market itself.  We could talk for hours about all the problems out there that could cause a global financial catastrophe.  There are 50 things that are spring loaded that are ready to destroy the financial economy.  U.S. stocks, in particular, are at near all-time highs, and we say how bad can things be if the Dow is trading at 18,000?  The stock market is an absolute buttress to the psychology of investors.  If the stock market were to fall, it would undermine the illusion that we have had for so long that we will somehow muddle through.
On massive market manipulations propping up the markets, Ackerman says, "You slowly get desensitized to what is really going on.  You think this is normal, but it is really very abnormal."
Join Greg Hunter as he goes One-on-One with financial forecaster Rick Ackerman.
(There is much more in the video interview.)
After the Interview:
Rick Ackerman has free information and analysis on RickAckerman.com.  Ackerman also has a paid subscription service.  If you would like a free two week trial, with no strings attached, please click here.