Virus Fears Cause Financial Crisis, Bernie Screwed Again, Economic Update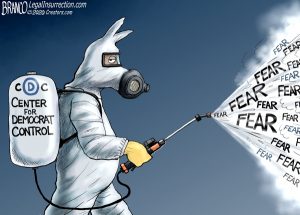 By Greg Hunter's USAWatchdog.com (WNW 422 3.6.2020)
Who knows how bad the virus problem is going to get, but the financial fallout is real and getting worse. Hotels, airlines and restaurants are getting killed along with many other businesses around the world, and there is no end in sight. The only question now is how many businesses will go under before it's all over?
Bernie Sanders got screwed – again as the Democrat Party ganged up on Super Tuesday in favor of senile Joe Biden. Bernie supporters are more than angry this is happening all over again. Don't expect after this sham they are going to all get together and vote for the establishment candidate picked by the elite in the party. It's not going to happen.
The markets are gyrating like a drunken sailor because of a huge slowdown. Up one day and down the next. Is this really investing or one huge Ponzi? We are all going to find out in the not-so-distant future.
Join Greg Hunter of USAWatchdog.com as he talks about these stories and more in the Weekly News Wrap-Up.
(To Donate to USAWatchdog.com Click Here)  (YouTube demonetized this video again.  Must be important so enjoy!!)
After the Interview:
Radio legend and filmmaker Steve Quayle will be the guest on the Early Sunday Release. He will talk about the Biblical times we are living through now.